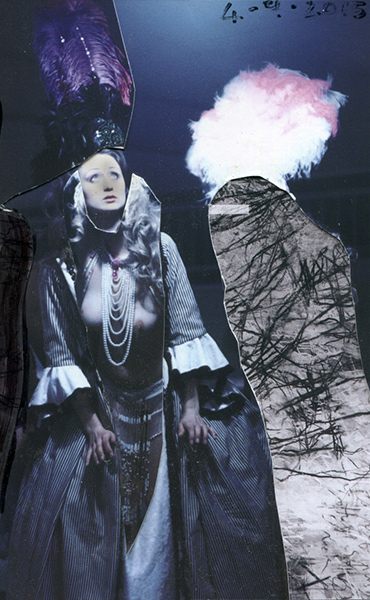 Post Office Gallery, Ballarat, VIC May 23 to June 23, 2018
After completing a year of clothes drawings on white paper in 2014, I felt it was necessary to do the same on black paper. This second news project went from July 1 2015 to June 31 2016. I have added a drawing of one person's clothes from a news story of the day, each day for a year.
It was on display at Coffs Harbour Regional Gallery from July 1st to August 12th 2016 and will travel to the Post Office Gallery in Ballarat from May 23rd to June 23rd 2018
(pictured above: Dress Code - 04 Sept 2015)
read more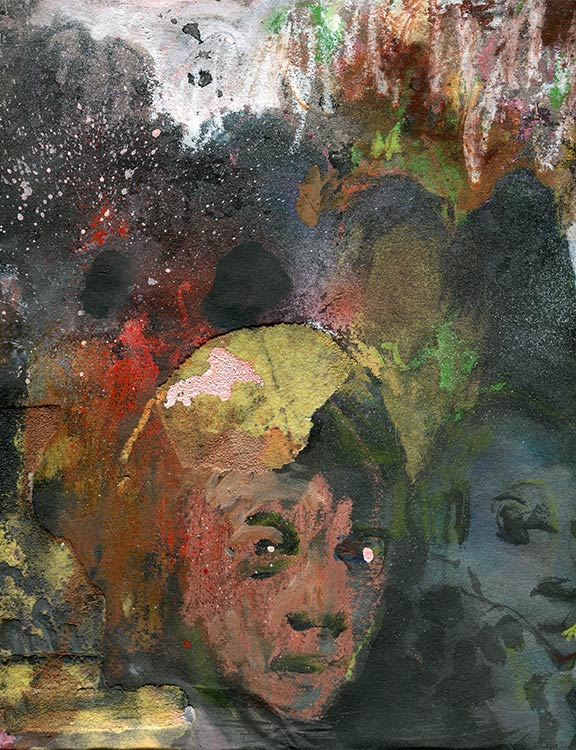 Australian Galleries, Melbourne, VIC. July 24 to Aug 12, 2018
Pictured from the exhibition: Saturation 2017, Mixed media, 24 x 28cm.
read more